Technology
xQc Creates A Hilarious Streamers Tier List Rating A Huge List of Popular Streamers, Including Himself
Felix 'xQc' Lengyel is a popular Twitch streamer hailing from Canada. He was also a professional Overwatch player until he quit in 2019. The famous North American internet personality now spends his Twitch time reacting to videos, playing a variety of games, and even chatting with his fans. xQc is currently a streamer for Luminosity Gaming.
WARNING
Article continues below this ad
In his most recent Twitch highlights, xQc was seen rating a bunch of Twitch streamers and creating his own tier list. Guess who made it to the top? It's xQc himself, with three other popular streamers. He did it for fun, of course, but numerous fans thought it was hilarious.
WARNING
Article continues below this ad
Now that we have a streamers tier list from xQc himself, we cannot help but mention some streamers and their tiers, in his opinion. Take a look!
Summit1G (S-tier)
Jaryd 'Summit1G' Russell Lazar is a popular Twitch streamer from the US and an ex-pro Counter-Strike: Global Offensive player. After his professional career ended a few years ago, Summit1G turned to full-time streaming. He streams a variety of games and presently boasts of 6.1M followers on the platform.
Asmongold (S-tier)
Zack 'Asmongold' is another hugely popular Twitch streamer and a prominent YouTuber from the US. His love for World of Warcraft knows no bounds. Asmongold's Twitch features 3.2M followers at the moment while his YouTube channel has over 1.4M subscribers.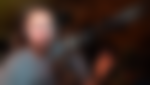 Tyler1 (S-tier)
A toxic one on the list, Tyler 'Tyler1' Steinkamp is an extremely popular Twitch streamer, primarily known for his specialization in League of Legends. He was once banned from League of Legends for his toxic behavior.
Ludwig (A-tier)
Ludwig Ahgren is a popular gaming streamer on Twitch and YouTube, hailing from the US. Ludwig's Twitch channel, where he streams a lot of Mario, has garnered 3.1M followers as of now. On YouTube, he has 3.05M subscribers.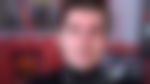 Soda poppin (A-tier)
Thomas 'Sodapoppin' Chance Morris is a popular Twitch streamer who loves streaming a variety of video games for his 8.8M strong family.
WATCH THIS STORY: Biggest streamers who left Twitch and switched to YouTube
On YouTube, he uploads highlights from his Twitch streams and has 1.1M subscribers on the platform.
Shroud (A-tier)
Michael 'Shroud' Grzesiek is best known for his professional Counter-Strike: Global Offensive career and insanely good gameplay. He has now shifted to full-time streaming and content creation.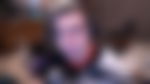 Dr. Disrespect (A-tier)
Herschel Beahm IV, popularly known as Dr. Disrespect, is undoubtedly one of the most popular gaming streamers in the world. He currently boasts of 3.97M subscribers on YouTube. He was previously banned from Twitch due to a legal dispute.
Pokimane (B-tier)
Pokimane is regarded as the most popular female Twitch streamer as of now. With over 9.2M followers, Imane Anys boasts of a heavy presence on the platform. She streams a lot of fan-favorite games like Valorant and Among Us.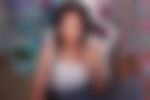 Disguised Toast (B-tier)
Taiwanese-Canadian streamer Jeremy 'Disguised Toast' Wang is a popular personality on Twitch and YouTube. On Twitch, he has 2.6M followers and on YouTube, he is subscribed to over 3.66M times.
Pink Sparkles (C-tier)
Izzy 'Pink Sparkles' G hails from Poland but resides in California now. She is a popular Twitch streamer with 1.1M followers who love watching her play League of Legends.
WARNING
Article continues below this ad
She also lists herself as a fitness enthusiast and food lover.
Choco Taco (D-tier)
Jacob 'chocoTaco' Throop is presently a streamer for TSM and is mostly known for his streams on Apex Legends, Rocket League, and PUBG Mobile. He currently has 1.3M followers on Twitch.
WARNING
Article continues below this ad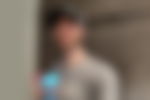 What do you think about xQc's streamers tier? Let us know in the comments!